Finding The Spaniard, Kinsale.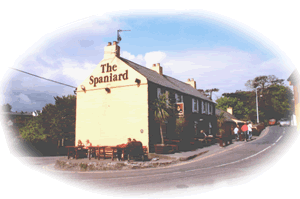 The Spaniard's position overlooking the town of Kinsale in County Cork has always made it is easy to find. Being a Kinsale landmark makes it easier!

Finding the Spaniard from Kinsale town centre is a short walk to Scilly - which is about half a mile from the centre of the town. Being on a extreme bend means that you can't miss the Restaurant
Map & Directions to the Spaniard, Kinsale
NOTE: Please use the Route function diirectly above for driving directions to The Spaniard, Kinsale. We await your visit!
Aerial View